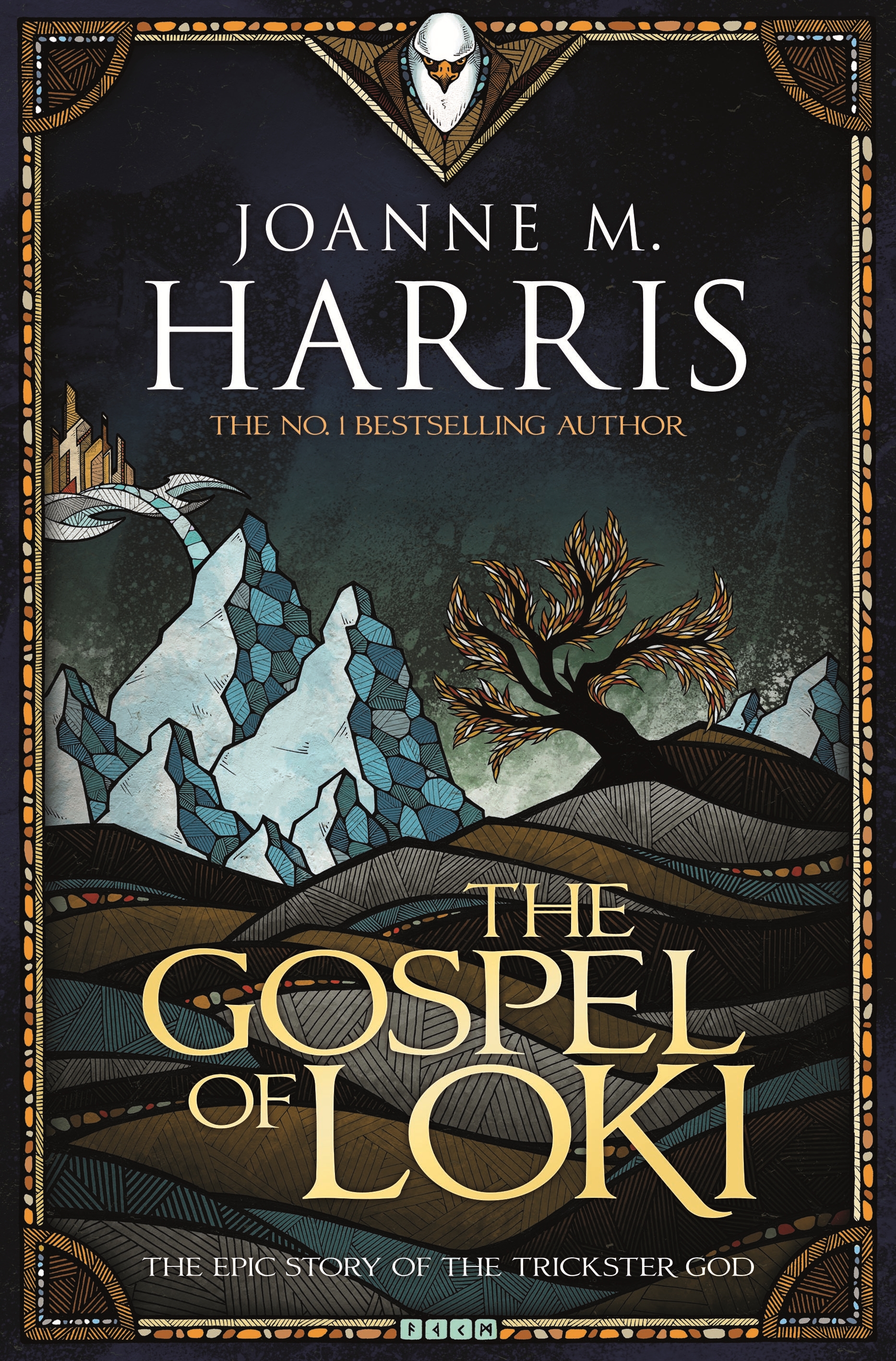 Yesterday evening I was in Bath to see Joanne Harris at Mr. B's Emporium of Reading Delights. She was on tour with her new book, The Gospel of Loki. I'm a sucker for Norse mythology, so of course I am interested in the book, but I came away thinking that I had just met an old friend. Let me explain.
These days everyone and her sister is a science fiction and fantasy fan. We all watch the Marvel movies, we all follow Game of Thrones on TV. You can't go anywhere without finding fellow geeks. However, a lot of those people have come fairly recently to geekdom. Many of you lot, on the other hand, have been reading SF&F for decades. There's a term used amongst established fandom reserved for people we thought might be outsiders but turn out to be just like us, people whose life stories and attitudes are instantly familiar. We say that they are "one of us". I guess it dates back to the days of fandom as a ghetto.
Well people, she might have had a No.1 best selling mainstream novel, but Joanne Harris is most definitely "one of us". She regaled us with stories of reading her way through the children's section of her local library so many times that the librarian reluctantly gave her a ticket for adult books. She talked enthusiastically about her love of mythology and fairy tales. She spoke scathingly of people in the publishing industry who think that fantasy is only for "immature" readers.
Here's an interesting thing. If I closed my eyes and just listened to her talk about writing, and about fantasy, it could have been Neil Gaiman speaking. It was uncanny the way that Joanne appeared to be channeling Neil. I was not surprised to discover that they have become fast friends recently. Joanne is worried that she is developing Neil Hair, which is quite scary.
Some of the audience were clearly fans of her mainstream fiction. She fielded several questions about her having "changed genre". Her response was that she's still writing exactly the same books, just about different people with different amounts of magic in them. The first book she ever wrote was fantasy (recently reworked and packed as a YA novel), and she has been writing fantasy ever since.
I had noticed that for the new book Joanne has acquired a middle initial: M. I asked her if it stood for Menzies. She responded that actually it stood for Michelle, which is her middle name, and that she was using it as a signal to book buyers. She went on to add that she had always admired the way that Iain Banks had maintained two superficially separate careers. Perfect answer.
Of course there were questions about Loki. Someone else asked about Sleipnir so I didn't have to. The horse story is in the book. Joanne said she had been happy to have been contacted by a young trans person who found Loki's gender ambiguity empowering. Another tick in the win column.
Look folks, I haven't read this book yet. However, I am certain that Joanne Harris can write. Number 1 best seller, remember. I am also absolutely certain that she knows her Norse myths inside out, and that she approaches myth in a similar way to other writers whose work I admire. So I am pretty sure that I am going to love The Gospel of Loki, and that most of you will too.
Then, of course, Joanne will get added to that long list of fabulous women fantasy writers who get overlooked when lists of great names in the field are drawn up. And because she is very good at feminist arguments too (see this from today for an example) she is going to become one of our best allies in that particular fight.
All in all, it was an excellent evening. I know you couldn't all be there, and some of you might be quite jealous by now (hi Martha!). But you can get a partial sense of the evening because the Bookshop Band has posted a recording of the song they wrote for the event. It's a bit rough, being the first time they had performed it (inevitable when you write songs especially for book readings), and I guess they actually mean it to be called "Rooting for Loki", but they are lovely people and very talented.
PS: Thor: The Dark World is out on DVD and Blu Ray on Monday. Squee!