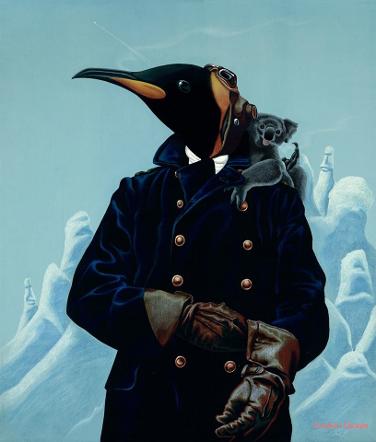 The artist Guest of Honor at BristolCon this year is Julian Quaye, who describes his work as "steampunk meets Beatrix Potter", and which I have been known to describe as "steampunk furries". I first encountered him when he had an exhibition at Harvey's Cellars, and I'm delighted that the BristolCon folks chose him as a guest.
Hopefully many of you will be coming to BristolCon and will be able to see Julian's work in person. However, for those of you in far flung places (and I'm thinking in particular of you, Otto & Paula), there is a way to see more of his work, and buy prints.
If you go here you will find a magazine on Issuu that contains many of Julian's latest works, and a price list for prints (or originals if you can afford such things) at the back. This is all part of a story Julian is working on, featuring the many characters he has created. Hopefully he will tell us more about it at the con.